News pr: Delighted to be DAMAS!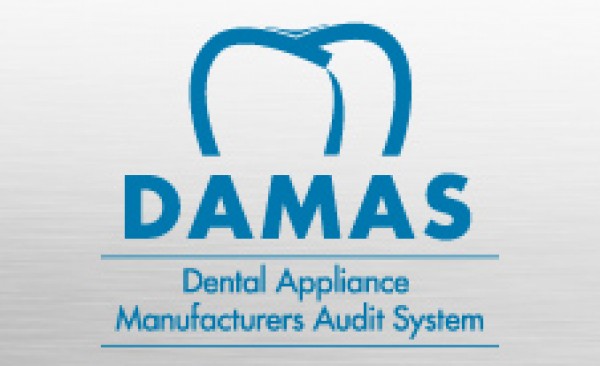 08.11.16 : Delighted to be DAMAS!
We are pleased to announce to you that we have recently become a member of DAMAS – the Dental Appliance Manufacturers' Audit System. We know that you want to work with a laboratory that complies with all relevant safety and quality standards. Our membership of DAMAS means that you can be assured of that.
Why DAMAS?
DAMAS provides us with a set of processes that ensure a common sense approach to the management of our organisation. The system ensures consistency and improvement of working practices, which in turn will ensure that the products and services we provide, meet your requirements.
But DAMAS is more than simply a quality control mechanism. It requires a structured approach to prevention of quality problems through planned activities that include reviews, monitoring and documentation. This provides a base for continuous improvement.
We will be inspected annually to guarantee that this high level of quality is maintained.
We hope that our membership of DAMAS is further evidence of our drive to deliver the best laboratory products and services to you.